Read What Others Are Saying
To give you a measure of assurance about the quality of service you can expect from Pringle Accountants, we have included comments below from some of our existing clients
---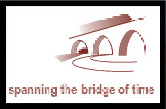 "Last week I had to ask our accountant Ruth Pringle for help with some work I had to do for the Littleborough Historical and Archaeological Society. I did not know how to proceed with what I had to do, so she came along without a moment's hesitation and was the most cheerful, kind and helpful person. Ruth sorted out my problem within a few minutes. I do not know how I could have managed without her."
Dilys Pearson - Treasurer L.H.A.S.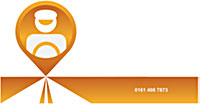 "Pringle Accountants have been looking after my company since I got started. I have had the benefit of professional and level headed advice from the outset, giving me the confidence and direction I needed in taxation, accounting and bookkeeping matters."
Richard Rudd, Proprietor – Pride Northwest - Driver CPC Training
---
"Highly reliable accountant, offering a great standard of service tailored to your needs. Highly recommended for you business."
Elisabete Garcia, Director – Ely Active Mind & Body Activities CIC
---
"Five-Star - I went to Pringle Accounts Ltd with my accounts in disarray. Fearing a large tax bill, I was re-assured at how quickly and calmly Ruth dealt with my paperwork. My fear soon turned to pleasure as I was actually due a tax rebate. I cannot recommend Pringle Accountants Ltd highly enough. Ruth even gave me advice, and helped me set in place a system that keeps my accounts in order in future."
Neil - Energy Assessor
---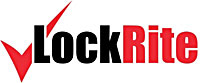 "I would like to take this opportunity to thank you for all the work you have done for me to date, I have been impressed with your knowledge and patience as my accountant over the first couple of months. Your professionalism and advice have been second to none and all I could have hoped for as I started out in my business. As someone who is not only new to business but new to self-employment I am sure I would have made some monumental mistakes registering for tax and also vat. Your advice on these issues alone has been second to none and a great help. I find you very easy to get on with which makes the whole business go a lot smoother. I would have no hesitation in recommending you as Pringle Accountants to any other small start-up business or friend."
Jason – LockRite Locksmiths
---
"Last tax year I received a large bill from HMRC, which I was convinced, was wrong. Ruth Pringle contacted HMRC on my behalf and successfully persuaded them that I did not in fact owe them any money. I was very grateful for her effective intervention on my behalf."
Rev. Alan A. Reeve MA – Minister of Religion, Retired
---
Call Ruth Pringle direct on 07786 156247 or email ruth.pringle@pringleaccountants.co.uk to see how we can help you turn your business into a great success story.